1.
Neodrake, 80 Paladin
2.
Armory:
http://www.wowarmory.com/character-shee ... n=Neodrake
. Mostly done with Heroics, although I still need a better weapon and a ring.
3.
Current Talent Build:
http://www.wowhead.com/?talent=sZaeVA0ugteIRGox
4.
Unfortunately, I have no WWS available at this time... ):
5.
Azgalor Mafia, Azgalor Mafia (Raid), Anima Exodus. I am leaving due to inactivity from the raid members.
6.
I started playing in BC, but I have done ZG, AQ20 and Onyxia
7.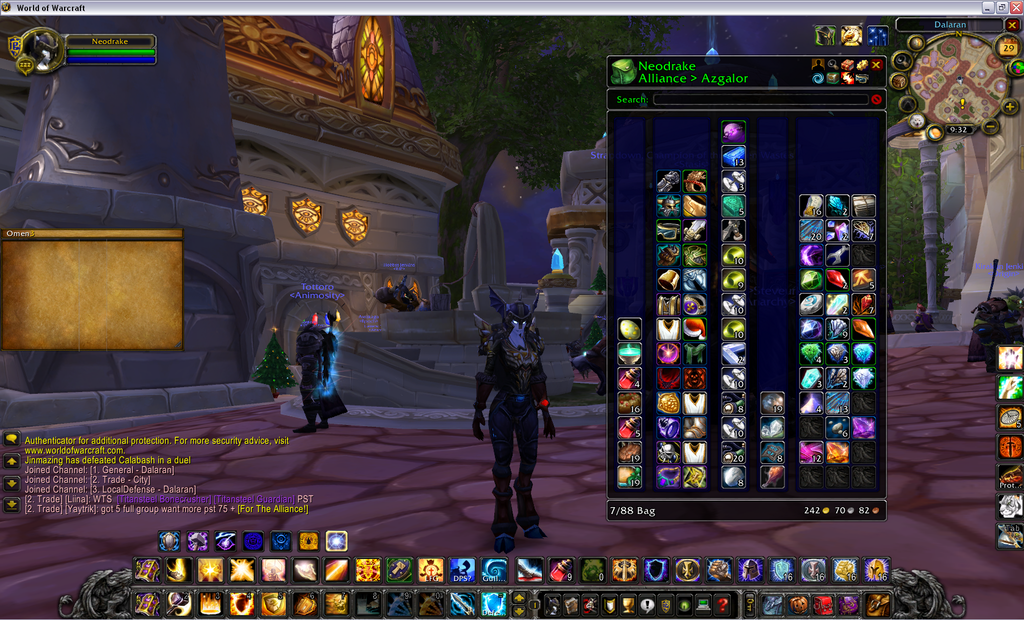 I also have DBM, although you can't see it.
8.
I like to raid as much as possible, and my times are pretty flexible, as long as I know the date and time beforehand. I like to take footage of raids etc. and post them on youtube. I have experience with every boss in Nax besides Gluth, Thaddius, and Sapphiron. My internet connection is very stable, the only time I (may) disconnect is if I'm in a group with a large amount of AoE against a large group of mobs. Or if I'm in Dalaran (can't blame me for that
). I do read guild forums, and contribute.
9.
Tuesday: 7pm to 10pm
Thursday: 7pm to 12pm
Saturday: on and off during the day to 1am
Monday: 7pm to 10pm
but again, my times are very flexible.
10.
AIM:FalconPaunch1337 (I'm rarely on however :\)
11.
RD seems like one of the only guilds on Azgalor with active members and regular raids.
12.
sums up my love for Video Games, and lolcats in one epic pic.