1. Give us your character name, level and class. Hacktress 80 Paladin
2. Post the link to your gear (WoW Armory) If you are logged out in non-PvE gear, give us a time that we can view the armory and see your PvE gear.
http://www.wowarmory.com/character-shee ... =Hacktress
3. Fill out the spec (or multiple specs if necessary) that you would use in your primary raiding build at
http://www.wowhead.com/?talent
. main spec usaly on the armory for raiding as a healer.
4. If available, please attach some WWS records (or any similar log parses you may have) of some recent raids. Feel free to submit bad ones and identify what you did wrong and why they weren't as stellar as other ones you've submitted. I have non sorry >_>
5. List your past guild(s) and reason why you are leaving your current (or most recent) guild. I just recently x-fered here befor wrath, but i was in slap for a week, left for wrath.
6. What raiding experience post-BC do you have? every thing cleared up to bt/hyjal, bt 5/9, hyjal 4/5. had to exp with sunwell.
7. Post a screenshot of your current UI.
8. Give us a little information about yourself. This can be anything including (but not limited to) age, likes/dislikes, previous / current games played, computer spec, STD(s), how you got said STD(s), etc. im 17, i like soccer and UF for out side of wow stuff, befor wow, i played FFXI for 2 years, and some warhammer,
8.1 Do you have a stable internet connection, good computer, and headset? Are you willing to speak on ventrilo when necessary during raids? my internet connection pc and head set are all good.
8.2 Do you read Guild Forums (Raid Section, Off Topic...)? Do you create or reply to active topics about the new encounters during raid progression ? I'm not really a wow guild Forums reader.
9. Please tell us your exact availability for the following times. Also, tell us about any limitations you may have in the future. For example, might you have work-related leave at some point, a long vacation without internet access, two weeks of non-stop exams, a bad internet connection at peak hours on Friday, etc.
All times are server (CST)
Tuesday: 7pm to 12am
Thursday: 7pm to 12am
Saturday: 6 to 12am
Monday: 7 to 12am
at this time, i can make all these raid times.
10. Please include some contact information. Ideally an AIM, MSN or Xfire screen name. Aim - nol621, xfire -sigurogu
11. Why do you want to join RD? I am looking for a high progression raiding guild.
12. Find a picture of an animal and post it, then tell us why you chose this animal or picture. The more clever, the better.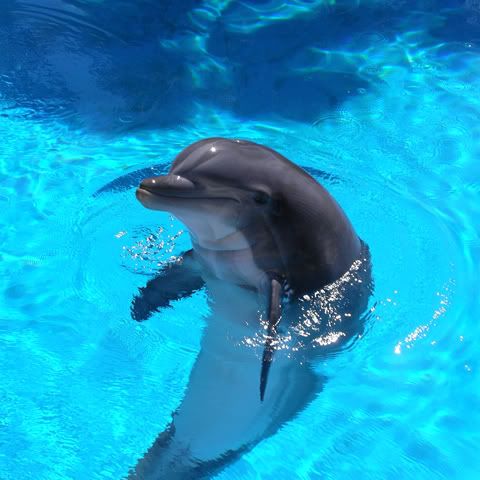 Smartest animal in the world.